OUR HAPPY
CUSTOMERS
Southeastern Telecommunication Services' client base ranges from 2 set systems to multiple location networks where VoIP is implemented to produce the best solution for you. With over 1500 clients from a broad cross-section of vertical markets, Southeastern offers innovative dependable telephone and IP communication systems. The best technology is the one that works for you installed and serviced by our manufacturer-certified technicians.

TESTIMONIALS
Southeastern Telecommunication Services is proud to be the leading experts in our field. See what our happy customers have to say!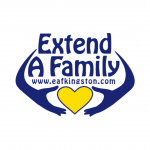 We recently requested Southeastern Telecomms to perform an internal analysis of our old phone systems, to our surprise and delight they concluded through examining all of our current phone lines, faxes and data provider that we could save a significant amount of money by switching to a cloud based phone solution.


They tested our current structure and data speeds to ensure that this would be a good fit for our Non-Profit organisation and provided impeccable service from the planning, switching, installation and training which ultimately will save us approximately $20,000 over the next 3 years and in addition we got a brand new phone system with exceptional quality and capabilities. A few tweaks were required after install for which the follow up support has been exception too. Many thanks for your profession, courteous service by all of your team.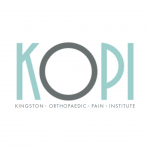 "We love working with a local company, and moving our VoIP telephony services to Southeastern was the right choice. They have outstanding sales and support teams, and our transfer from our previous carrier was flawless. It is wonderful that we rarely need to call for service, and we get first class assistance when we do."

If you would like to add or take away, please feel free. I'm happy with the sales and service.

Cheers,
Recently switched to an IP phone system thru Southeastern Telecom Services (STS). From Patrick in Sales, to Simon, Paul, and Steve in Implememtation/Service, they are always professional and courteous. As we are a not-for-profit, they kept our budget in mind to provide a solution that would work now and be able to grow in the future. The switchover went smoothly and when there were issues, they were quick to resolve. We are now able to provide our clients and staff with direct access to the person or department they are looking for. STS has a well knowledgeable staff and we look forward to working in partnership with them. They are a local business and want to remain true and honest with their clients. I would recommend them for any and all your Telecom needs.
I have genuinely enjoyed working with Southeastern Telecommunication Services in general and Patrick Saville in particular.

I was looking for an "all-in-one" shop where we could hand over the responsibility for configuring and managing the VOIP solution and our outsourced IT guy recommended we contact Southeastern Telecom.

I really appreciated Patrick's responsiveness to my many, many questions and his enthusiasm for research when my question was outside the norm (e.g. WhatsApp integration). In the end we were able to get a VOIP solution that met our somewhat unusual configuration needs and they took care of porting our numbers and then setting everything up.

We've been using it for a couple of months and even the salespeople like it (lol!) and are able to use it without support. We've found that the price is quite competitive and the quality of the audio is excellent. We look forward to being a Southeastern Telecom customer for many years! They are a great team with a great service!
Southeastern Telecom was a pleasure to work with during our company's transition to VoIP. There were many moving parts to keep track of, but thanks to their seamless planning, Patrick, Paul, and Steve ensured that all of our needs would be met prior to installation; there were no unpleasant surprises after the switch-over, and our receptionists have been very pleased with the new hardware. The entire team was ready, willing, and able to answer and respond to any of our questions and concerns during the entire process. It couldn't have been more simple—we only wish that we'd switched over to VoIP through Southeastern Telecom sooner!
It is my pleasure to write in support of Southeastern Telecommunication Services! As the former co-founder of Eastern Fluid Power Inc, STS provided all of our telecommunication needs for 30 years! Not only are the staff and owners of STS highly knowledgeable, but they are committed to excellence. Service was always prompt, courteous and efficient. When we needed an answer for a remote location, their VoIP solution offered the perfect deliverables. I highly recommend STS; you will receive personalized service from people who care about your business solutions. STS is a Kingston gem!